Removing popcorn from Max's life
There have been many wonderful architectural periods throughout history, but it would be tough to count the seventies as one of them. This is the period that brought us popcorn (otherwise known as stippled) ceilings.
On paper, the benefits of popcorn ceilings make it easy to see how they became to be so ubiquitous. The benefits included:
cost effective, no fuss, spray-on technique;
ceiling imperfections are covered up;
noise dampening; and
popularity.
I'm uncertain how anyone thought a ceiling with so much texture would be able to be cleaned or maybe they were unconcerned as the texture was an effective means to hide grime.
Max and his wife agreed with me. They were tired of the practicalities and aesthetics and were very keen to neutralise their popcorn ceiling. As you can see in the image below, the popcorn ceiling appeared to suck the light from the room.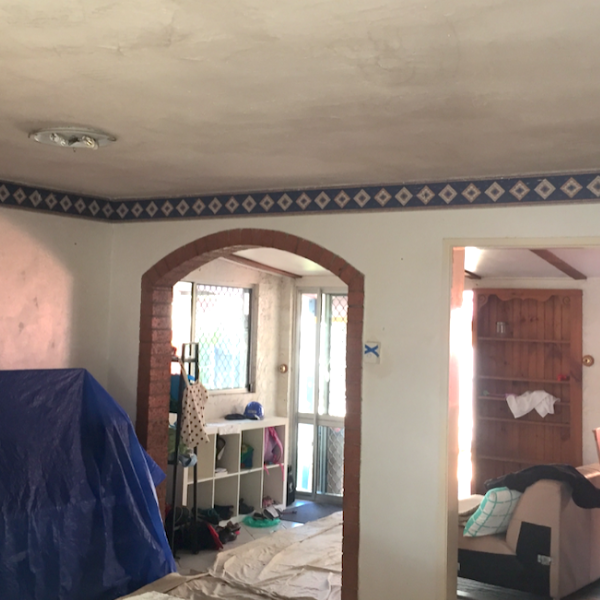 Due to the risk of the popcorn ceiling material including asbestos, a render was applied to the ceiling to achieve a smooth, flat finish without disturbing the substrate.
After successfully rendering over the popcorn and removing the wallpaper frieze (was this another seventies special?), Premium Painting and Plastering applied undercoat and two coats of ceiling white to the ceiling plus two coats of low sheen wall colour to the kitchen, dining, living and sunroom. Two coats of high gloss were applied to architraves, doors and skirtings to finish off their new look.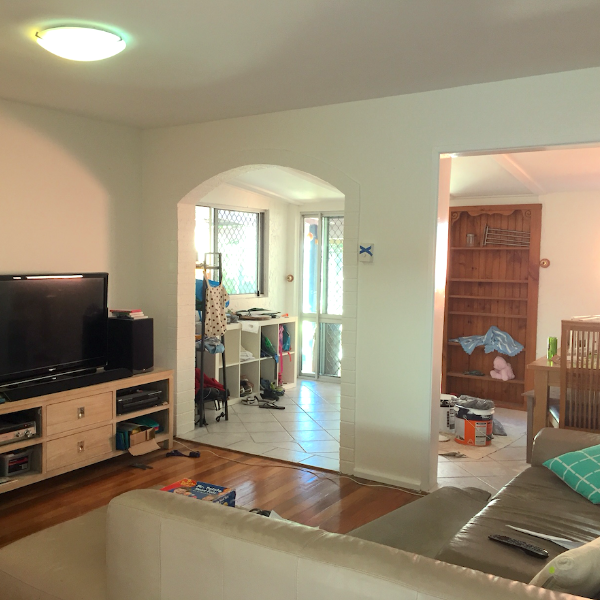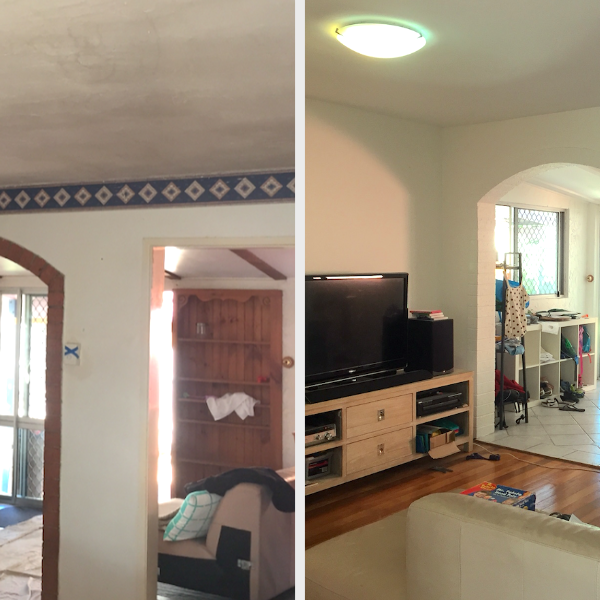 Max
Mt Gravatt
"We feel so blessed to have found Will and his business. We were unsure whether we would find anyone to perform this work at a price to suit our budget. Thank you so much."
The transformation is dramatic. The room looks fresh, clean and welcoming.
Other Work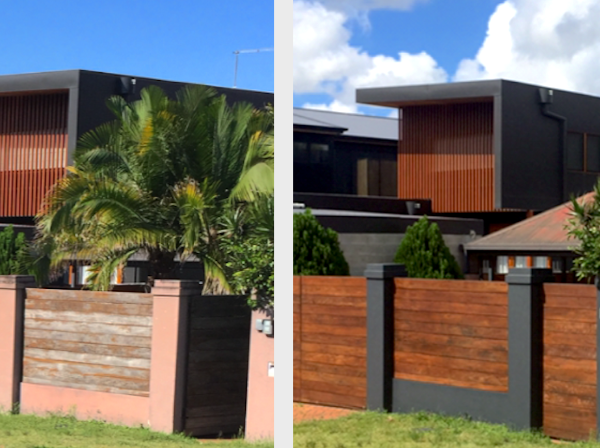 Restoring street pride Andrea was keen to participate in street pride and match the aesthetic of her…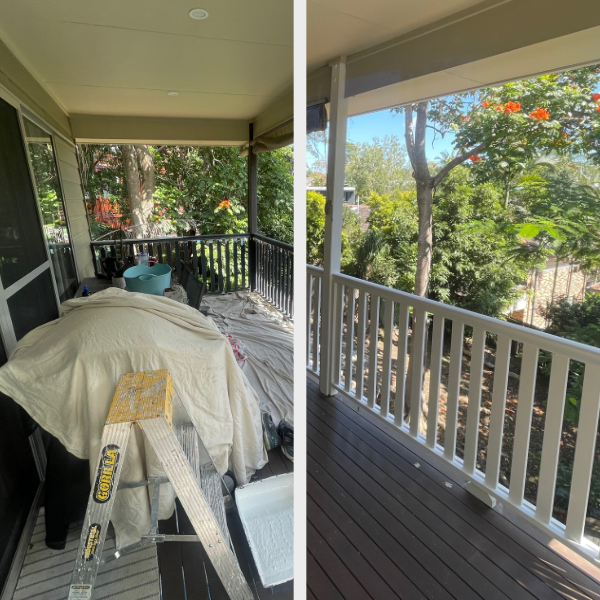 How we helped Mark and his wife transform their verandah House hunting rarely unearths the perfect h…
Let's work together on your next project
Our friendly and knowledgeable staff will be in touch within 48 hours.