Transforming a dated interior with our expert plastering and painting services
There have been many wonderful architectural periods throughout history, but it would be tough to count the seventies as one of them. This is the period that brought us shag pile carpet, bright yellow / green / orange kitchen counter tops, archways and dark brick feature walls inside homes. You'll still find some homes with these original finishes in suburbs settled during that time such as Wishart, Mansfield and Mt Gravatt.
While everything old is new again, and we are definitely seeing a resurgence of some of those old seventies trends – today's versions are a lot more tasteful and easy on the eye.
Painting is one of the fastest ways to update a tired old interior, but this Mt Gravatt home needed a bit more attention than a quick coat of paint.
Fortunately, we are dual-licensed and can provide both plastering and painting services, so were able to give their interior walls and ceilings the TLC they deserved. This included:
removing the wallpaper border;
plastering over the dark brick archway, to bring it into the new millenium;
painting over the dark beams on the sunroom ceiling;
and painting the walls, skirting boards, architraves and doors, for a fresh new look.
As a result, the home's interior looks lighter, fresher and even more spacious, without the dark brick accents and dull ceiling sucking all the light out of the lounge and other rooms.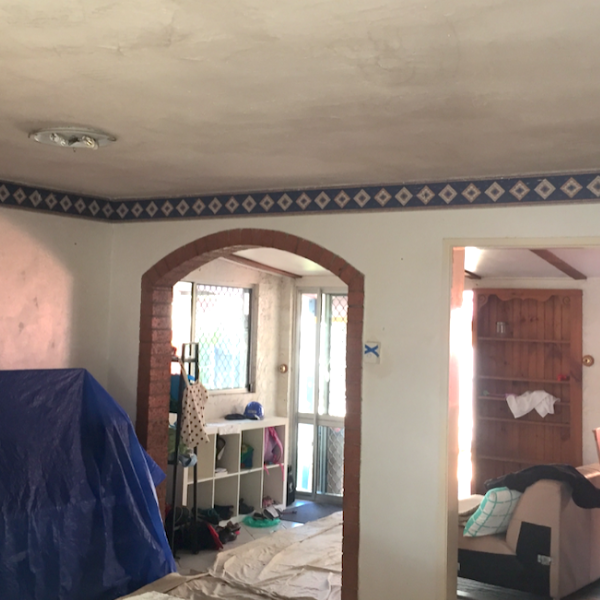 The team at Premium Painting and Plastering applied undercoat and two coats of ceiling white to the ceiling, plus two coats of low sheen wall colour to the kitchen, dining, living and sunroom. Two coats of high gloss were applied to architraves, doors and skirtings to finish off their new look.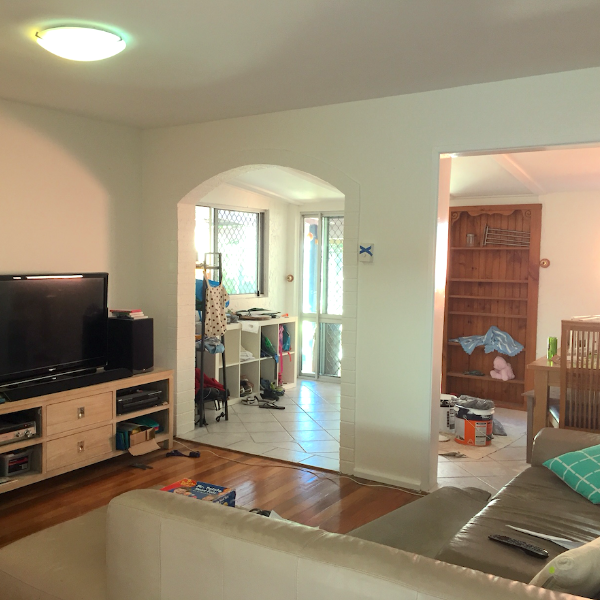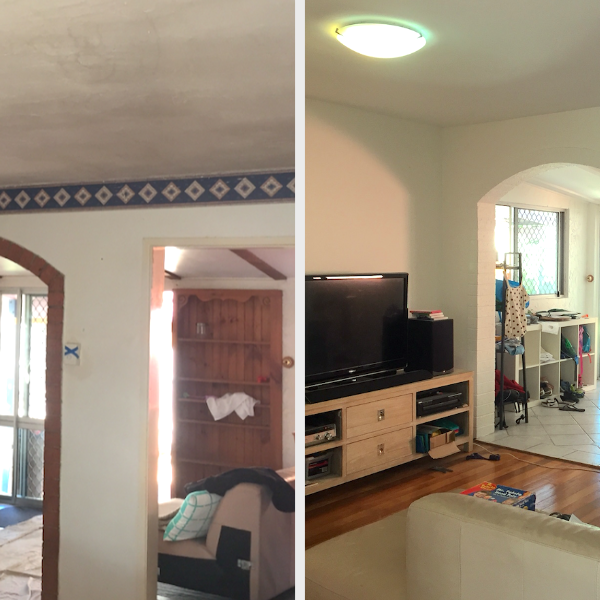 Max
Mt Gravatt
"We feel so blessed to have found Will and his business. We were unsure whether we would find anyone to perform this work at a price to suit our budget. Thank you so much."
The transformation is dramatic. The room looks fresh, clean and welcoming. Another satisfied customer!
If you are looking for expert plastering and painting services on Brisbane's southside, look no further than Premium Painting and Plastering. Call us today on 0490 147 507!
Other Work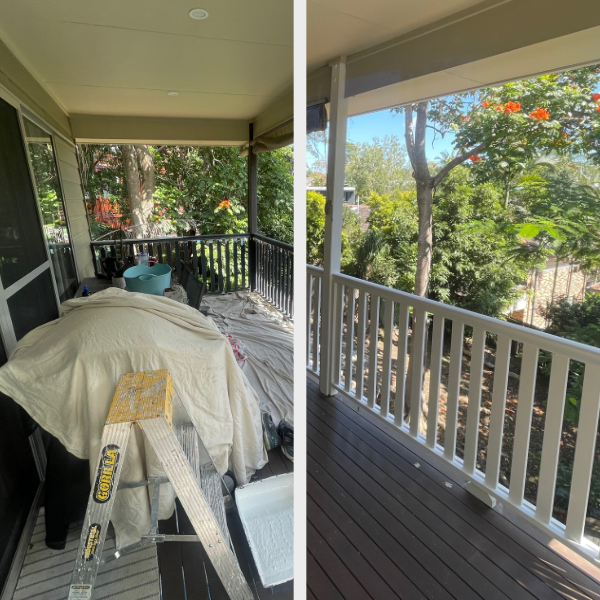 How we helped Mark and his wife transform their verandah House hunting rarely unearths the perfect h…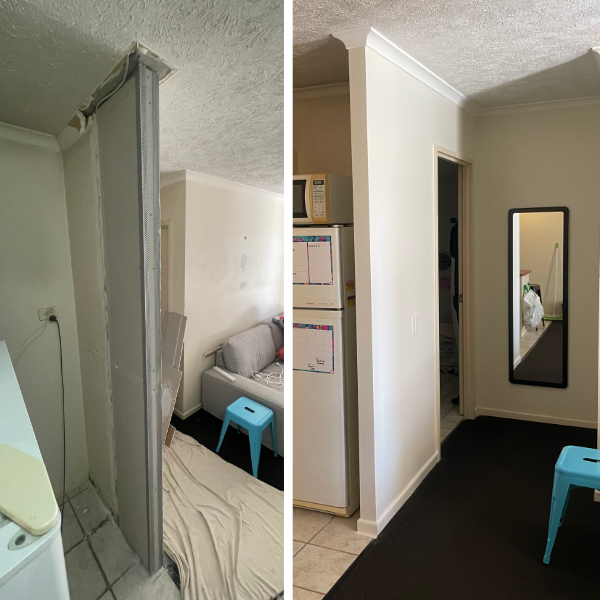 How we helped Damien rebuild his kitchen wall Wouldn't it be good if real life emulated live T…
Let's work together on your next project
Our friendly and knowledgeable staff will be in touch within 48 hours.