How we helped Mark and his wife transform their verandah
House hunting rarely unearths the perfect home. Typically there are compromises to be made. For Mark and his wife, the compromise on their new Hawthorne home was the verandah balustrades. They both agreed they had developed an instant and extreme dislike for the dark coloured balustrades. Despite this, they loved the rest of the house and moved in soon after settlement.
Being new to the area, Mark searched the web using the term "Painter plasterer", and found Premium Painting and Plastering.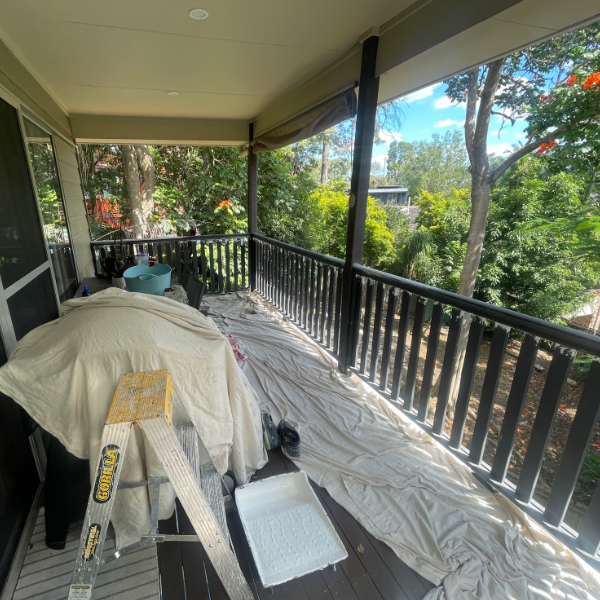 After covering the verandah with drop sheets, we prepared the balustrades by cleaning and sanding (as required). We brushed two coats of low sheen exterior paint on the balustrades to transform the verandah from an extremely disliked eyesore to a tranquil place to relax.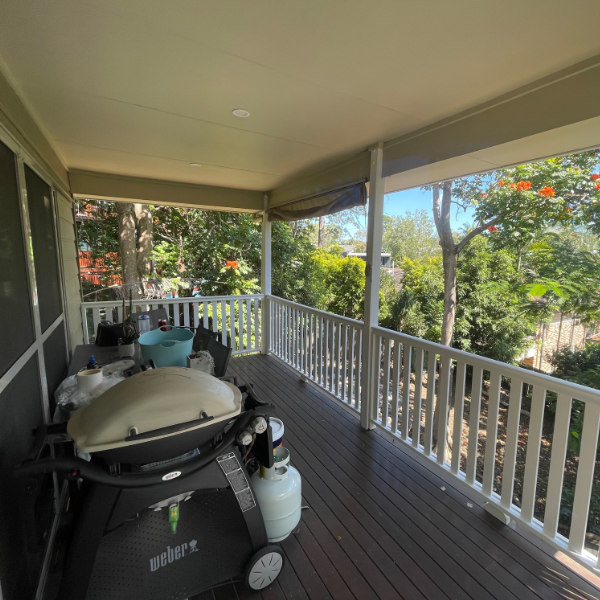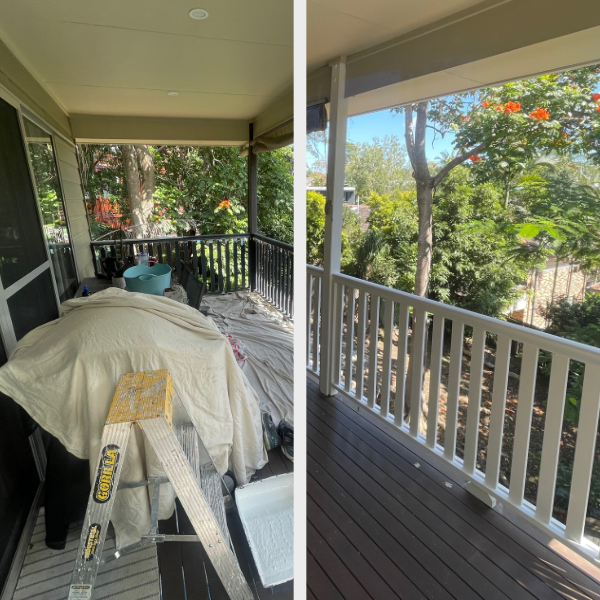 Mark
Hawthorne
"Wow, the verandah looks great!"
Other Work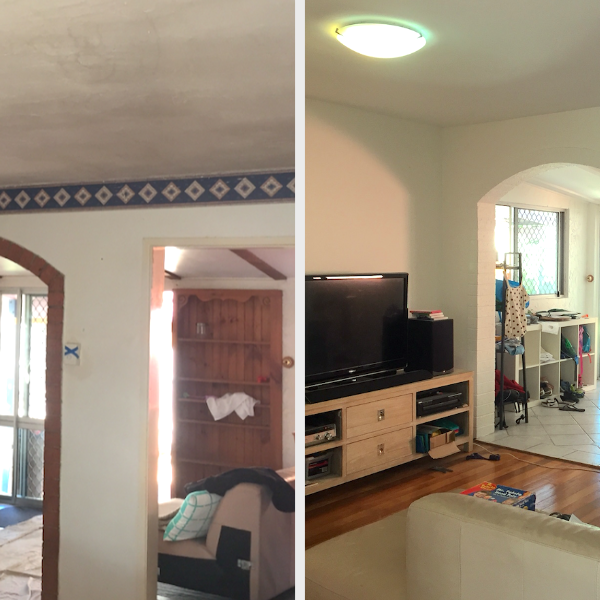 Portfolio
Removing popcorn from Max's life There have been many wonderful architectural periods throughout history, but it would be tough to count the seventies as one of them. This is the period that bro…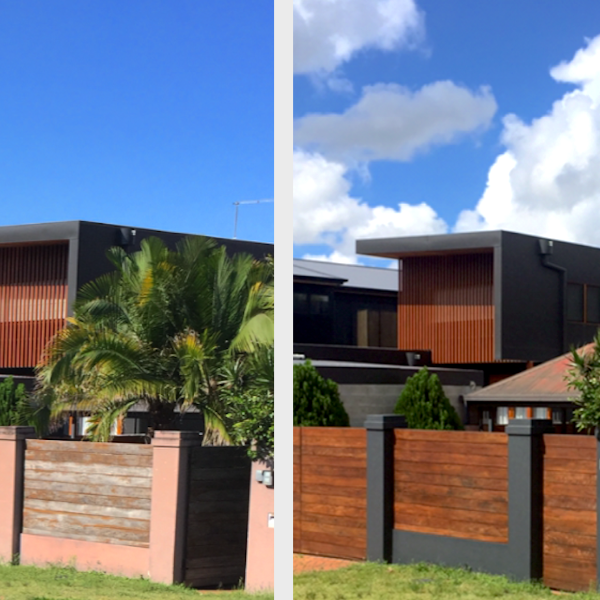 Portfolio
Restoring street pride Andrea was keen to participate in street pride and match the aesthetic of her property to those of her immediate neighbours. Painters Brisbane Premium Painting and Plastering wa…
Let's work together on your next project
Our friendly and knowledgeable staff will be in touch within 48 hours.